Body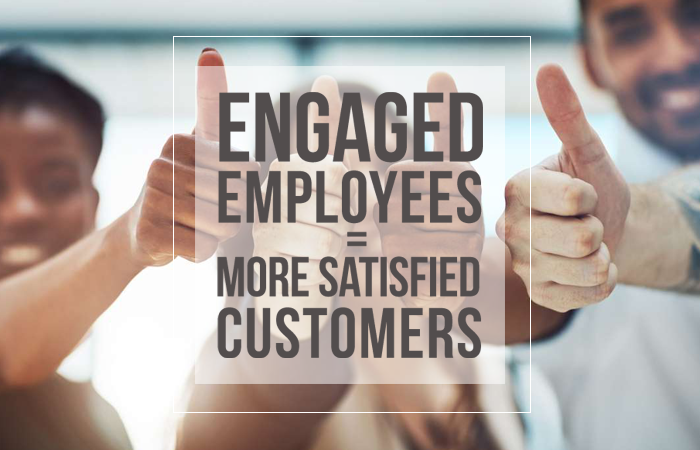 There's always so much emphasis on the customer experience, but more important to that is the employee experience. Vineet Nayer, former CEO of HCL Technologies, explains in his TED talk that no matter what widget or service a company sells, the unique value a company offers is found where their customers and employees meet. It only makes sense that a company that takes care of its employees would develop employees that take care of their customers. We completely agree!
In this business of distribution and fulfillment, we rely on many employees in many departments to make sure products reach their final destination. We show our commitment to those employees by following 3 basic principles:
Recognize the good
The idea of positive reinforcement isn't new. We reward our children for a job well done and give our dogs treats for being obedient. This simple act is just as impactful with our colleagues in the workplace…although it can easily be overlooked when a paycheck is involved. Yes, we are paid to do a job, but being told we are doing it well has tremendous value.
"It's sometimes easy for us on the outside to assume the job is easy, but our Distribution Center staff is working hard to meet customer service metrics in a warehouse environment. They are held highly accountable for their jobs, so when they do something well, it needs to be acknowledged," Jessica Neill, HR Manager at Distribution Management.
Have a true strategy for employee engagement and morale
Many businesses develop strategies and SOPs around activities that directly impact revenue and customer engagement. We believe employee engagement and morale actually rank higher and act as the foundation to activities related to revenue. You can't have a successful business without engaged employees.
"As an HR management team, we chose to follow the FISH! Philosophy in our distribution centers. It's based on principals that employees at all levels can appreciate and respect. Plus, it aligns with our 'work hard, play hard' mentality, and we've seen a significant reduction in turnover since deploying the program," explains Rachel Freeman, HRIS Specialist at Distribution Management.
Buy-in has to come from the top down
Having such a generationally diverse workforce allows us to see multiple perspectives that can lead to new ideas and growth. But, it can also present challenges. Baby boomers who are nearing the end of their careers might have very different philosophies about work and expectations than the Gen Z'ers just starting out. It's up to our management teams to recognize these differences rather than ignore them. Mutual respect is a big part of employee satisfaction and it has to start from the top to keep turnover low, morale high and productivity optimized.
"Transparency is the key. Our executive team shares our short-term and long-term visions and goals with our employees as often as possible. We ask them to jump in the boat with us and row hard in the same direction. People are more willing to work hard when they know what they're working toward. We've been doing it this way for 20 years and it works," explains Sean Fleming, CEO at Distribution Management.
In a time when unemployment is at a record low and labor shortages are making headlines, we realize our ideal employment candidates have many choices. Our goal is to attract the right people and keep them engaged and invested in what we do by investing our time and energy into them. In the end, engaged employees equal more satisfied customers.